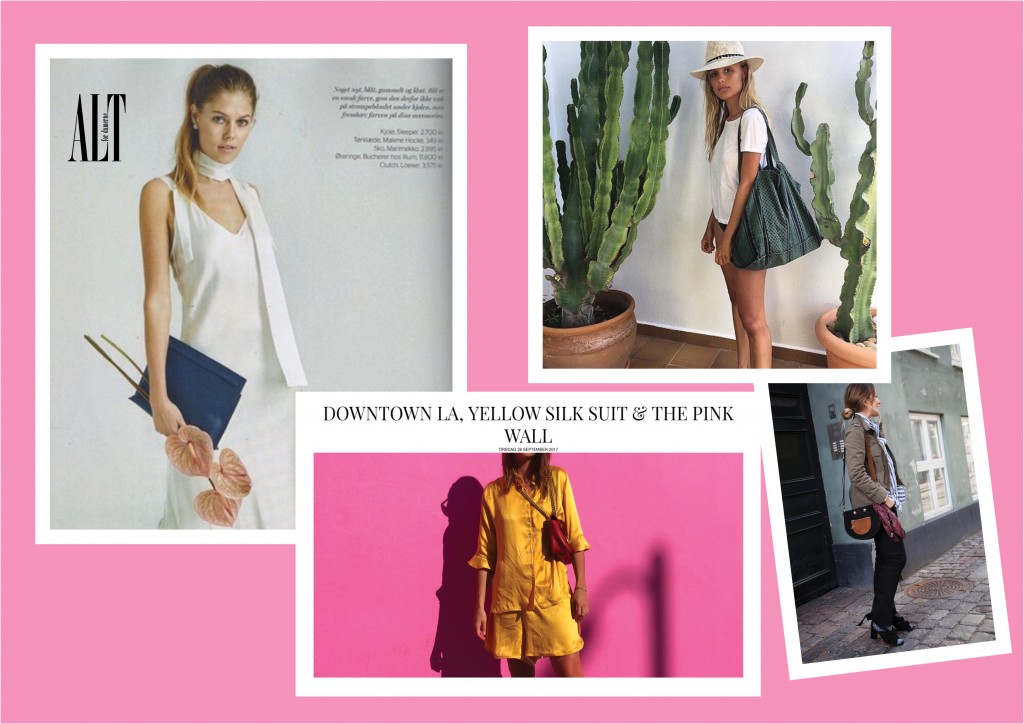 LIFE IS SHORT… WEAR SILK !
Lucky malene hocke has been featured in Alt for damerne this month!!
our girl @karodall is rocking the best yellow outfit of malene hocke in LA.
The beautiful @cecilie_hartmann looks so cool with the malene hocke Partisan Army bag !
& goergeus @emilysalomon is paying attention to the details with the malene hockesilk bandana.