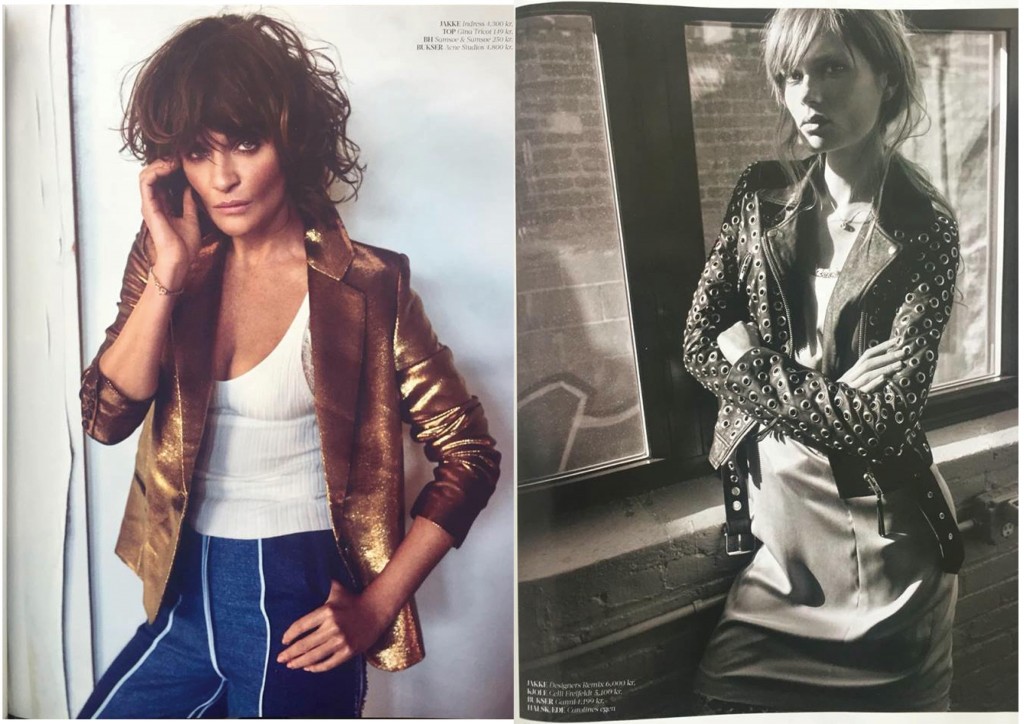 Starring in this March 2016 issue from Costume are two of the most notorious Danish top models – Helena Christensen and Caroline Brasch Nielsen.
Caroline is styled in a beautiful Celli Freifeldt silk dress, and Helena is wearing a perfect gold blazer from INDRESS.
The shoot was shot by Anja Poulsen and styled by Ellen Lofts.